The big kids finished up the math lessons they started yesterday. I hope they don't get used to this half pace. We are going to kick it back up to full speed tomorrow.
In history we read about Odysseus and the Cyclops.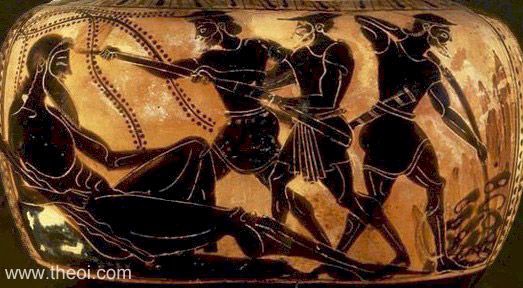 That was always one of my favorite stories when I was young. I even wrote a song about it when I was in high school. ♫ Ridin' on the belly of a lamb ♪ haha. After dinner I told them about a few more of Odysseus' adventures. I always thought that the story of him reuniting with his wife was very romantic.
In science, Twizzler researched Kangaroos and answered some questions about them. I am so proud of him, Once I showed him how to find the website, he was able to find the answers on his own. He was very amazed that a newborn kangaroo is only 1 inch but they grow to be 6 ft tall. He also did a bit of geography by finding Australia on our world map.